In this article, we will look at 6 ways to promote your business using print products. Print and electronic media advertising used to be the primary advertising method for businesses before the advent of digital advertising. Now, digital media advertising ( Social media, Mobile, and Search engine marketing ) have taken over the place of print media and print products for many reasons one of which is the fact that print media/product advertising cost is quite high, reach is limited.
Aside from cost and reach, It's also difficult to measure the success of your advertising campaigns using print products compare to that of digital media which are so easy to measure with arrays of analytics to enable you to gauge the performance of your campaign and also tools that will enable you to keep in touch and re-target those that previously engaged your business through the ads.
Despite the above, marketing and promoting your business using print media and print products still have its place in today's marketplace for both big, medium scale, and small businesses especially local businesses or businesses that target older, less digitally engaged audiences.
Cheap Ways To Promote Your Business Using Print Products
1- Business Cards
Business cards are one of the effective tools you have as a business person to promote your business. If someone has your business card, chances are high that you met them in person and physically handed the card to them.
Your business card is a powerful networking tool making physical rather than digital connections with potential customers is important for small businesses and that is one of the many marketing possibilities that your business card offers your business.
How To use your business card to effectively market your business.
Make good use of both the front and back design of your business card to promote your business.

Take them along with you to conferences and other networking / social events

Keep them within reach. Have them in your car, your wallet/purse, briefcase, and few other places that can easily reach to give them out when needed.

Have keyholder-designed business cards and give them out to your loyal customers.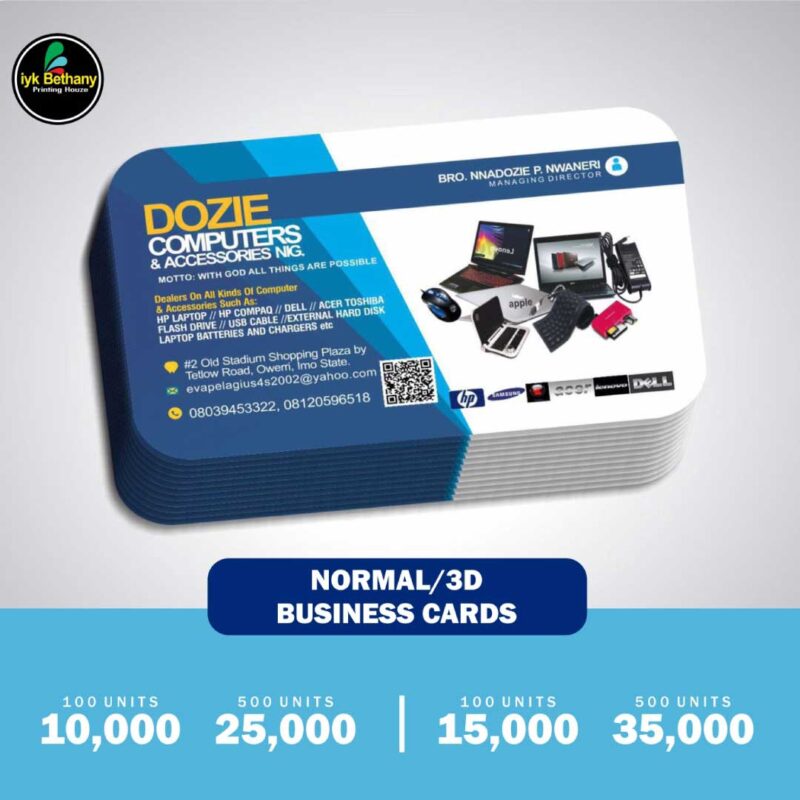 2- Appointment and Thank you Cards
While appointment cards as the name imply is purely to help customers book appointment to a specific department or office in your business, but they can serve more than reminder purposes if deployed well.
A well-designed appointment card should have your business "Contact Details & Branding" These cards can help your customers keep your business details top of mind. with one side of your printed appointment having your business phone, email, address, and website details) and the other side for appointment details (date, time, requirements for appointment).
Easy Referrals: Appointment cards are pretty much like business cards since it has your name, location, and phone number. Include the cards in info packs, promotional days, giveaways, and sponsorship packs to ensure new customers know about your services.
On the other hand, thank you card as the name implies is a style of the card used in showing special appreciation to customers after every completed transaction. While few business owners (who understand how effective it is as a customer retention tool) have continually adopted it, others who aren't aware of its potentials keep wondering why they are yet to experience any significant growth in their customer base and profit level. At other times, such businesses lose a large chunk of these metrics.
One great way to show your guests you truly care is to show appreciation to them by giving them thank you cards after attending your event. Think of this as a way of connecting with their emotions and nothing works more than that.
3- Posters and Banners:
Posters and roll-up banners can be deployed either strategically within the business location and during the business-organized events, social gatherings, and PR activities.
When posters and banners are deployed well they get attention and allow you to show off products or announce special offers or promotions and help attract more customers to your business.
Posters and banners are great advertising options for small businesses because they are extremely cost-effective. Printed once and hung either in your store windows or placed around town, banners and posters are some of the most noticeable forms of promotion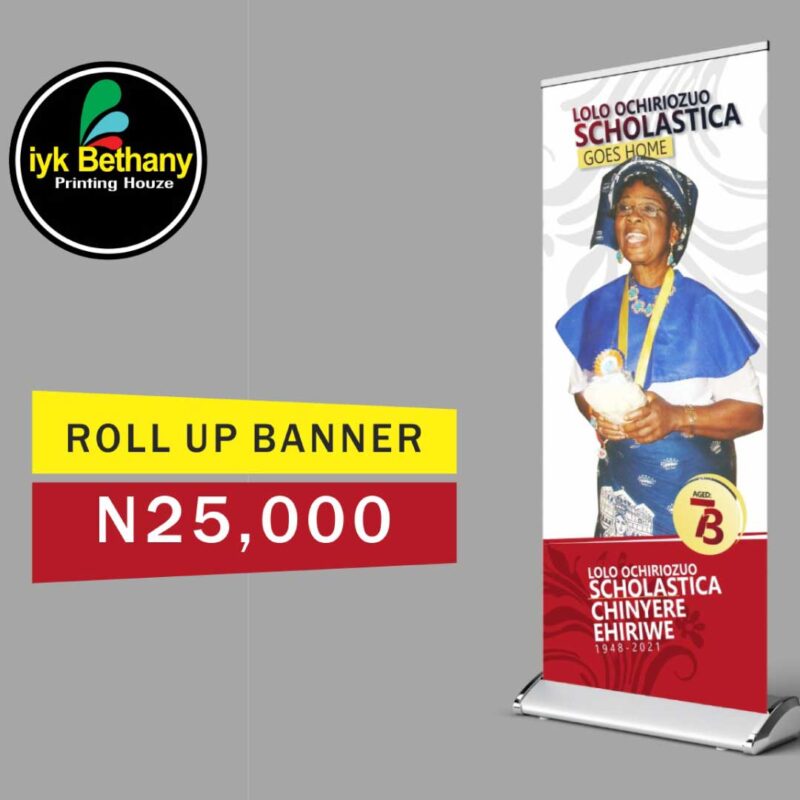 4 – Brochures and Flyers
Even in today's world of digital and mobile advertising brochures and flyers have kept their place in the scheme of things for business promotion and marketing. They are one of the noticeable printed marketing collateral materials that you can find in business places around town.
Brochures and flyers are important as a way to present your information quickly and remind your customers about your products and services.
Different ways to promote your business using Brochures and Flyers
Strategically place them at the counters of local businesses around you where your customers frequent.

Place them at your counters and other places within your business location where your customers can easily pick them.

You can deploy these materials in direct mail marketing campaigns to prospective or current customers, or use brochure holders to display the materials at the front counter and in a trade show or expo booths.

Take them along with you when you go for local and national events / use them in your own organized events.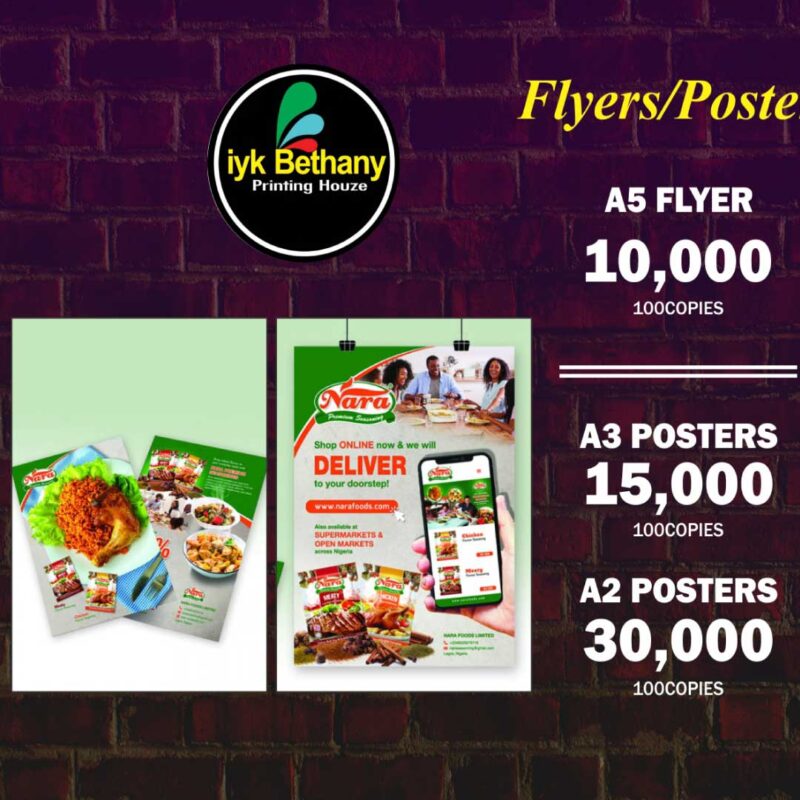 5- Branded Envelopes and Letterhead
Investing in high-quality envelopes and letterhead with your small business's logo is always a smart decision. Use them for all your formal and informal direct mail correspondence with your customers and would-be customers.
Make sure that both the envelopes and the letterhead have all of your business details (address, phone number, email, website, and social media handles) placed at the right places.
6- Branded Promotional Items:
There is a whole lot of branded items you can use to promote your business both during your own business-organized events and other seasonal events that happen within your business niche all year round.
Design and send out branded calendars to your customers. Have your business details, achievements, testimonials, products/services, and your business upcoming events and activities all strategically listed on it. You can also give out these calendars at a certain time of the year (like Christmas) to your customers at your business's physical location.

Create and send out branded greeting cards including an e-copy of those linked to your website to your customers during holidays and during your loyal customer's special occasions.

Create and use branded nylons, paper bags, notepads, pens, hand bands, T-shirts, branded mugs during your business organized events, industry events you are part of, or as special packages to give out to customers at certain times of the year. In using any of these, you make sure that your business details (contact number, WhatsApp, social media handles, and website address) are all listed.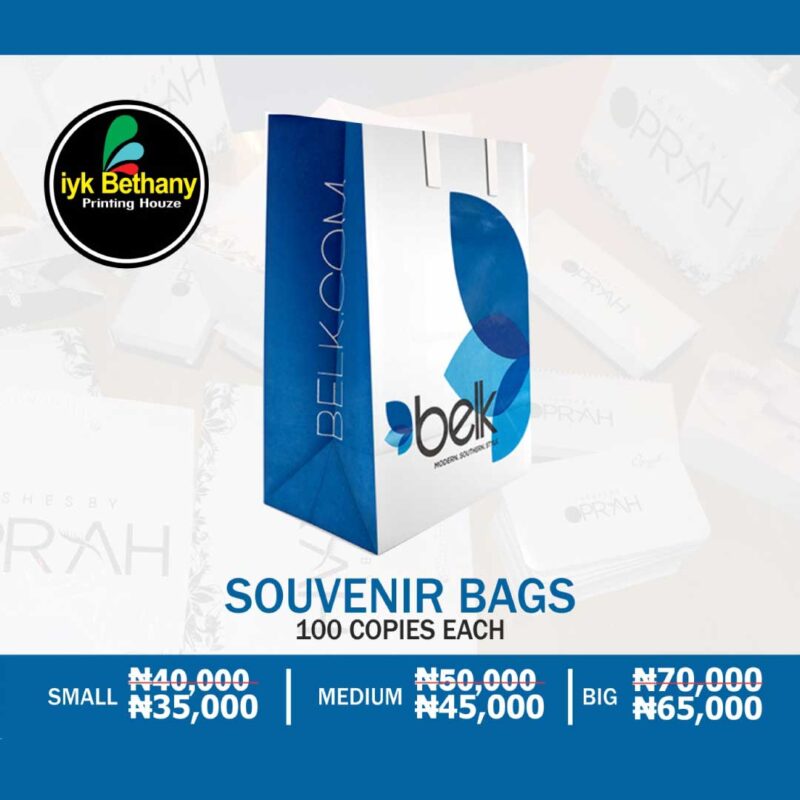 Wearable branding, whether donned by staff or customers, is effective and long-lasting.
Finally, even if you rely on modern digital marketing media like email marketing, social media marketing, and search engine marketing for the bulk of your outreach, there's always a need for printed marketing collateral. When used well alongside modern marketing tools brings in great results for both big and small businesses.
Use the print marketing ideas on this list to boost your business without breaking your budget. Reach out to one of our representatives on WhatsApp to get any of the printed materials discussed here done for your business.